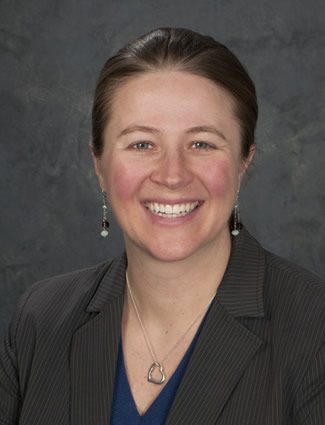 Meet Dr. Andrea Kannas
A Lifetime Experiencing the Benefits of Care
At the young age of 6, Dr. Andrea began seeing a chiropractor. It wasn't for any type of injury; rather, it was just to remain healthy. Active in alpine ski racing, track and field and soccer, Dr. Andrea performed at her highest level without ever worrying about getting hurt-all thanks to chiropractic.
For some time, Dr. Andrea's chiropractor had been encouraging her to join the natural healing profession. During her undergraduate years, she was determined to become a pediatrician. It wasn't long, however, before Dr. Andrea realized that she didn't just want to see sick people. Instead, she wanted to help people using their own natural abilities, no medicine required.
Understanding the Power of Chiropractic
With the decision made on a career in chiropractic, Dr. Andrea began spending a lot of time at her chiropractor's office. That included a study where she performed a pinprick finger test to analyze a patient's blood glucose before and after the adjustment.
Amazingly, if the patient had elevated blood sugar or below normal blood sugar, it would measure as normal after having an adjustment. "That was so profound to me."
It wasn't until chiropractic school, though, that Dr. Andrea truly understood the power of the chiropractic adjustment. She attended Northwestern Health Sciences University, where she learned all about the power of the adjustment and how it can help the body function better.
I discovered how intricate and incredible the nervous system is. Getting adjusted allows all the pathways in the body to work at a higher level.
Outside of the Office
If Dr. Andrea isn't with practice members, you'll find her spending time in nature, preferably with her family. She enjoys hiking, swimming, skiing and taking saunas. Additionally, she has a creative side and likes to paint and draw.
Learn More Today
Would you like to find out what chiropractic can do for you and your family? Contact Healthy Families Chiropractic today!
---
Dr. Andrea Kannas | (218) 290-4644